Jill Noble
HR and Careers Practitioner
Published author
Key note speaker and trainer
With a background in recruiting, training and HR in both Europe and Australia, Jill Noble is a speaker, author and facilitator and the principal of Pivotal HR.
At Pivotal HR, Jill helps small and medium businesses grow by providing best practice HR solutions and techniques at affordable prices. Pivotal's services include staff retention and development support which save business owners time and minimise recruitment costs. Pivotal HR also provides services to individuals these services include job seeking coaching, resume writing and career advice and guidance.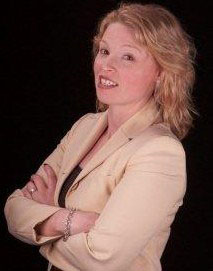 Jill has written 3 books on job seeking, writes HR articles for MYOB Business resource centre and is a guest speaker on careers, job market trends and graduate employment for many of Melbourne's Universities and associations.
Jill's current memberships include membership of the Career Development Association of Australia and a Victorian Branch committee member of the AIIA, (Australian Information Industry Association).
Jill's qualifications include a Bachelor or Arts, a Masters Degree in HR and Postgrads in Business, Training and Career Development.
Education Qualifications
MA (First Class Honours) - Research topic: Employee Communications, Dublin Institute of Technology, 1999.
Postgraduate Diploma in Career Training & Development, RMIT 2003
Postgraduate Certificate in Careers Counseling, RMIT 2002
Postgraduate Diploma in Public Relations (Awarded Distinction), Dublin Institute of Technology 1998
BA Honours (Psychology, Sociology, Philosophy & English) National University of Ireland 1996
Certificate IV in Training & Assessment 2008
Accredited Interpreter of the Apollo Psychometric Assessment, Apollonean Institute 2002- Current
WRDI Accreditation Part I - WRDI Institute 2002
Experienced interpreter of the NEO 5 Factor personality assessment since 2005
Course in Assessment of Informal Learning 2010
Professional Memberships
Career Development Association of Australia
Former Victorian Branch committee member of the Australian Information Industry Association
National Speakers Association of Australia
Australian Institute of Management
To discuss your HR or career needs, you can contact Jill Noble directly on 0403 889 917.You can also connect with Jill online via LinkedIn.